Every day, we watch streaming content through the screens of devices such as TVs, computers, and mobile phones. With the continuous development and updating of hardware devices and streaming media technology, screen display technology is also constantly evolving. Today, let us follow the footsteps of history and review the important milestones in the development of screen display technology.
1. The advent of CRT
Cathode rays were first observed in 1869 by German physicists Julius Plücker and Johann Wilhelm Hittorf. In 1897, German physicist Karl Ferdinand Braun (Braun also won the Nobel Prize in Physics in 1909) invented the CRT (cathode-ray tube, cathode ray tube), which was originally called Braun tube. ), one of the world's first electronic displays.
A CRT is a special vacuum tube that contains one or more electron guns, which emit beams of electrons that strike a fluorescent screen to create an image. Early televisions, computers, ATMs, cameras, monitors, and radar displays all had CRTs built in.
In 1907, Russian scientist Boris Rosing (who worked with TV inventor Vladimir Zworykin) used a CRT to transmit a simple geometric image to a TV screen. Rosing's pioneering work also made him an important inventor in the field of television. Since then, CRT technology has continued to evolve and was first commercialized in 1922. Before the advent of technologies such as LED, plasma, and OLED, CRTs were used as displays for most devices.
Throughout the mid to late 20th century, cathode ray tubes were commonly used in televisions and computer monitors. During this time, manufacturers have continued to improve performance and resolution. Most computer monitors in the 1970s could only display green text on a black screen. By 1990, IBM's Extended Graphics Array (XGA) monitors were capable of displaying 16.8 million colors at a resolution of 800 x 600 pixels.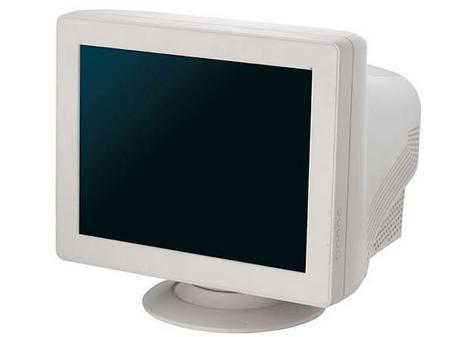 A 14 inch color crt
2. Plasma Display
In 1936, the Hungarian engineer Kálmán Tihanyi described this flat-panel plasma display system in his paper. In 1964, Donald Bitzer, H. Gene Slottow, and then graduate student Robert Willson of the University of Illinois at Urbana-Champaign developed the first monochrome plasma display for use in the PLATO computer system.
The light-emitting principle of plasma is to inject inert gas or mercury vapor into the vacuum glass tube. After applying voltage, the gas produces a plasma effect, emits ultraviolet rays, and excites the phosphor to generate visible light. The length of the excitation time is used to produce different brightness. In a plasma display, each pixel is produced by three different colored (primary) plasma emitters. It is particularly clear and distinct because each individual illuminator is lit at once at the same time.
Until the early 2000s, plasma displays were the most popular choice for large flat-screen HDTVs. However, it should be noted that because the plasma display is prone to image retention, and at the same time, due to the limitation of material and structure, it cannot be reduced in size, so it is not suitable for computers, tablets and mobile phones. This is also the main reason why the plasma display loses in the market competition.
By 2013, it was surpassed by low-cost LCDs, which were competing in display quality with expensive but higher-contrast OLED flat-panel displays. Plasma displays lost almost all market share. Plasma display production for the U.S. retail market ended in 2014, and production for the Chinese market ended in 2016.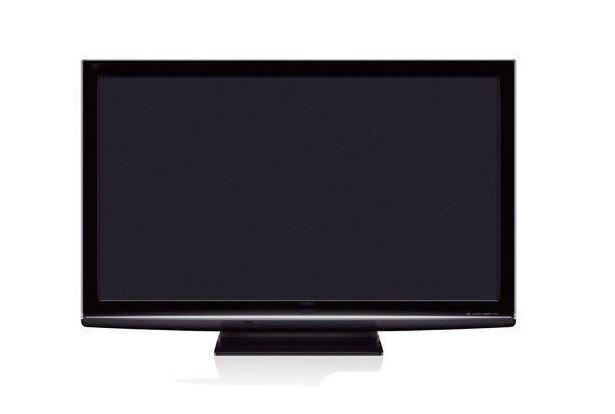 Plasma display
3. The era of liquid crystal display (LCD)
In 1888, Austrian botanist F·Reinetzer accidentally discovered liquid crystals while studying cholesterol benzoate in carrots, but it has not brought much benefit to humans for a long time. It was not until the 1960s that a few young electronics scientists broke the silence.
In 1961, a young electronic scholar George Heilmeier was preparing for the defense of his doctoral thesis in the Princeton Laboratory of RCA Corporation in the United States. His specialty was microwave solid components. He is very accomplished in this area.
One day, a friend of his told him about his current research on organic semiconductors, and interdisciplinary topics aroused his great interest. He sought the advice of his tutor, and with the support and encouragement of his tutor, he resolutely gave up the professional field where he had learned a lot and entered a new field that he still knew little about. He applied his knowledge of electronics to organic chemistry and quickly achieved results.
Soon, he became interested in another new topic---laser, and thus got acquainted with crystals again. In order to study the effect of the external electric field on the internal electric field of the crystal, he thought of liquid crystals. He sandwiched a dye-doped nematic liquid crystal between two transparent conductive glasses. When a voltage of several volts is applied to both sides of the liquid crystal layer, the liquid crystal layer changes from red to transparent. Born in electronics, he immediately realized that this is a color flat-screen TV! Excited team members and he immediately started research day and night, and they successively discovered a series of electro-optic effects of liquid crystals, such as dynamic scattering and phase transition of liquid crystals. And successfully developed a series of digital and character display devices, as well as liquid crystal display clocks, bridge displays and other practical products.
The structure of the LCD is to place a liquid crystal cell in two parallel glass substrates, a TFT (thin film transistor) is arranged on the lower substrate glass, and a color filter is arranged on the upper substrate glass. Rotate the direction, so as to control whether the polarized light of each pixel is emitted or not to achieve the display purpose.
RCA Corporation attaches great importance to their research and has always classified it as a major confidential project of the company. It was not until 1968 that it reported to the world in a broadcast report of the latest scientific and technological achievements. This report immediately attracted the attention of the Japanese scientific and technological circles and industrial circles. Japan combined the large-scale integrated circuits and liquid crystals that were emerging at that time, and took the "personal electronics" market as the guide, quickly developed a series of commercial products, opened up the practical situation of liquid crystal displays, and took the initiative, resulting in this This momentum contributed to the astonishing growth of the Japanese microelectronics industry.
In the United States, the leaders of some production departments in RCA Company, on the one hand, are limited to traditional semiconductor products, on the other hand, they overemphasize the shortcomings of fledgling liquid crystal display devices, and try their best to destroy liquid crystal display devices under the pretext that the market has not yet been developed. industrialization. For this reason, members of the "liquid crystal" team began to flow out, and the patent for "liquid crystal display" was also sold. It is said that in the mid-1970s, when liquid crystal display had formed an industry, RCA Company sadly concluded at a board meeting that the loss of liquid crystal display technology in the history of RCA's century-old development was a big mistake.
While liquid crystal displays have been around since the 1970s (commonly found in calculators, watches, clocks, and various household appliances), they didn't gain widespread use until the 1990s. Because of its low power consumption, small size and light weight, it is widely used in notebook computers. As LCD technology continues to improve, the use of LCD screens in computers and televisions is becoming more and more popular. In 2007, LCD TVs surpassed CRT TV sales worldwide for the first time.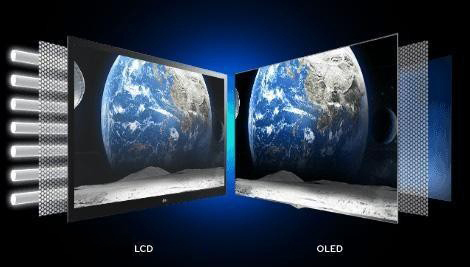 4. From LED to OLED
In 1962, General Electric engineer Nick Holonyack invented the world's first visible light LED. From 1962 to 1968, Howard C. Borden and Gerald P. Pighini of Hewlett-Packard Company led the LED research and development work. In February 1969, they introduced the HP Model 5082-7000 Calculator, the first LED device to use integrated circuit technology, and the world's first smart LED display. HP's commercialization of LEDs set off a revolution in digital display technology and laid the foundation for the development of LED display technology later.
LED is the abbreviation of Light Emitting Diodes, that is, "Light Emitting Diode", strictly speaking, it is also a type of LCD (Liquid Crystal Display). The traditional CCFL (Cold Cathode Fluorescent Lamp, Cold Cathode Fluorescent Lamp, etc.) as the backlight source of the LCD device can only illuminate the entire screen uniformly and cannot change the illumination intensity. Compared to CCFLs, LED-backlit LCD devices can use local dimming, resulting in better contrast and more vivid displays while consuming less power.
Most LCD smartphone and tablet displays use LEDs due to their versatility and lighter weight.
In 1987, on the basis of previous research, two chemists at Eastman Kodak, Deng Qingyun and Steven Van Slyke, jointly developed the first practical OLED device.
OLED (Organic Light-emitting Diode), also known as "Organic Electroluminescent Display". An OLED is a device that uses a multilayer organic thin-film structure to generate electroluminescence, which emits bright light when an electric current is applied to it. Unlike LCDs, OLEDs do not require a backlight, can use a lighter emissive substrate (rather than the glass substrates used by LCDs and LEDs), and have wider viewing angles and faster responsiveness.
The emergence of OLED is a great advancement for electroluminescence technology. Compared to LEDs, OLEDs are thinner, lighter, and more flexible, and are commonly used in TV screens, computer monitors, and devices such as smartphones,smartwatch and handheld game consoles.
Since the iPhone X began to use OLED displays, OLEDs have quickly swept the global terminal market, with full-screen, folding, and flexible screens emerging one after another, which has largely promoted the development of display technology.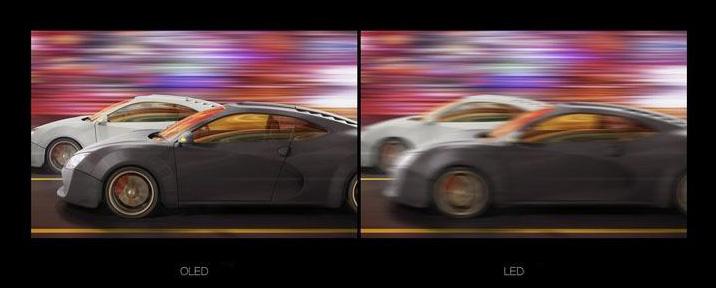 5. The invention of electronic paper
In the 1970s, Nick Sheridon of Xerox Parc developed the world's first electronic paper - Gyricon.
E-paper is a thin film coated with electronic ink—a liquid material in which hundreds of microcapsules about the diameter of a human hair are suspended, each Microcapsules are composed of positively and negatively charged particles. When a positive or negative electric field is applied to a single electrode, colored particles with a corresponding charge will move to the top or bottom of the capsule, giving the surface of the e-paper display a certain color.
Like OLED, e-paper itself emits visible light while retaining the gloss of "paper."
Although electronic paper was developed in the 1970s, it didn't become popular until the early 2000s. Its most widely used is e-readers, such as our common Kindle, BOOX, etc. Among other things, it is used in electronic pricing tags, digital signage, and some smartphone displays.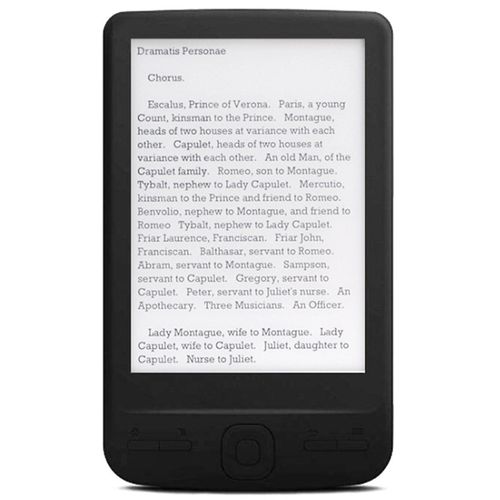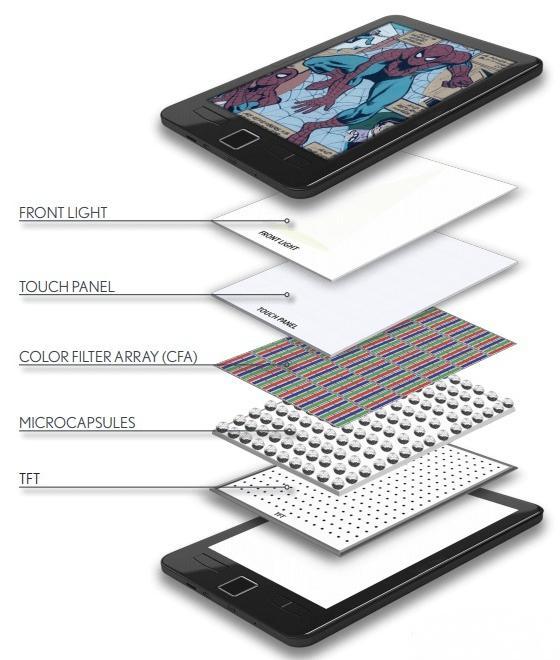 E-paper
6. DLP technology
DLP (Digital Light Processing) is the abbreviation of digital light processing. Its working principle is to digitally process the image signal and then project it through light. This technology has extremely high image fidelity and can project a clear, bright and vivid color picture, which is mostly used in projector systems.
At the heart of DLP technology is an optical semiconductor called a digital micromirror device (DMD), which uses micromirrors made of aluminum to reflect light to create images. Often referred to as DLP chips, DMDs can contain more than 2 million micromirrors each and are less than one-fifth the width of a human hair. The micromirrors are arranged in a matrix (much like a photo mosaic), with each micromirror representing a pixel.
The number of these micromirrors corresponds to the resolution of the screen. DLP 1080p technology delivers over 2 million pixels for true 1920x1080p resolution. There are already 8K DLP projectors (using 3xDLP) on the market.
DLP was originally developed in 1987 by Texas Instruments physicist Larry Hornbeck. In 1997, Digital Projection introduced the first DLP projector. In 1998, both Texas Instruments and Digital Projection won that year's Emmys for DLP technology.
Compared to plasma and LCD devices, DLP devices are less expensive, have larger screens, and are thinner and lighter. Maybe you don't realize that DLP technology is actually in your life. It is common in all kinds of projectors (for training, teaching), home theaters, video walls, large-scale projection systems such as concerts and conferences.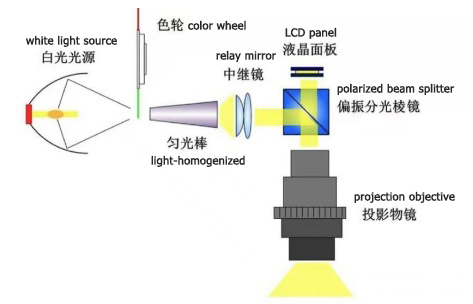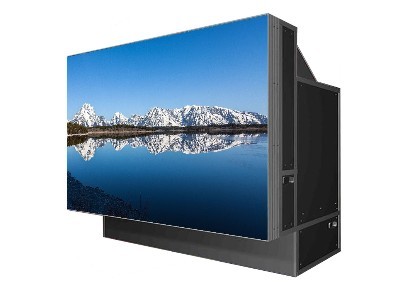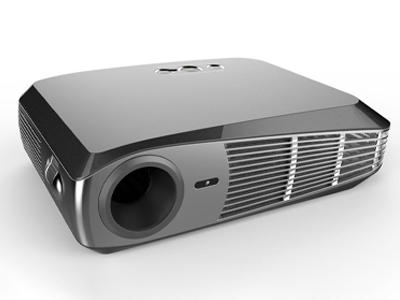 DLP display & DLP projector
The above is an important milestone in the development of screen display technology. The development of display technology involves the fusion of microstructured optical materials, advanced manufacturing, image processing and other technologies, which not only improve the screen resolution of devices, but also vividly present the human imagination. The introduction of a new generation of new technologies and products, especially the introduction of contemporary high-tech products, is always discovered and completed by those young people who are interdisciplinary, cross-industry, and have innovative and pioneering spirits. The discovery of a new technology and its real development are based on the practical application technology and market demand. Applied technology is the guarantee for the development of high-tech industries, and market demand is the driving force for the development of high-tech industries.We believe that with the development of hardware devices and the continuous advancement of technology, display technology will once again achieve innovative breakthroughs.